What is aquatic therapy?
Aquatic therapy is perfect for children who are just starting to learn about water – getting used to the sensation, wanting to learn about being safe in the water, or for kids who absolutely love the water. It can be used to facilitate regulation and engagement in a way that land-based therapy doesn't, supporting children to work towards their OT goals and have fun doing it!
Goals and skills worked on include, but aren't limited to:
Gross motor skills
Fine motor skills
Social skills
Community participation
Water safety
Sensory and emotional regulation
Following instructions, and
Transitioning skills.
Our Aquatic Therapy Program supports children on the autism spectrum to work towards their individual goals, while helping them to develop social skills, functional skills, community engagement, play skills and much more — all while having lots of fun!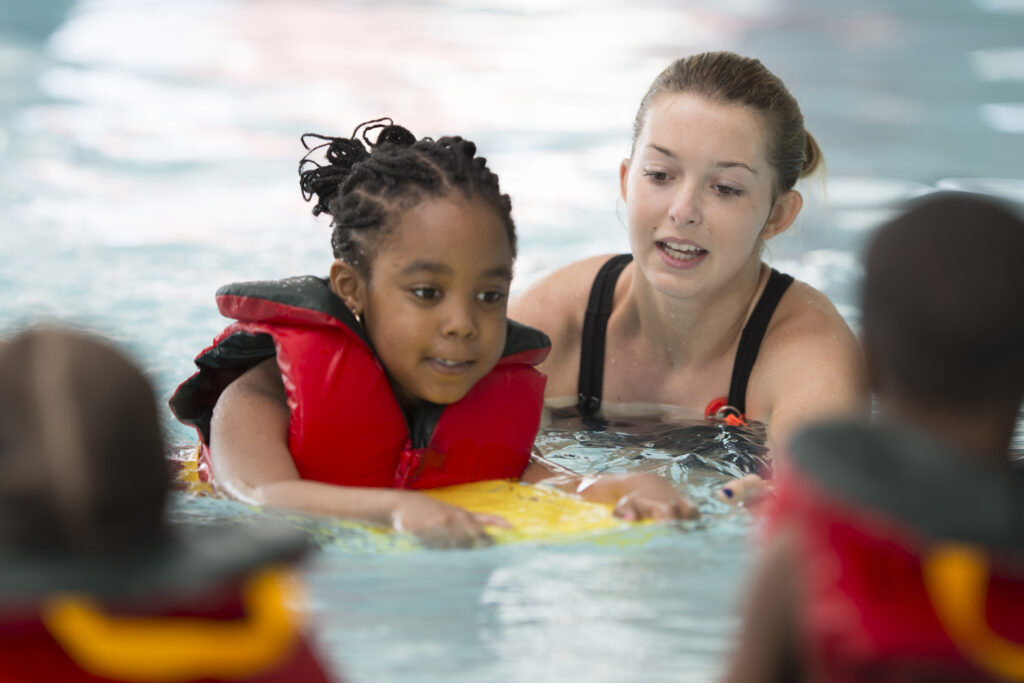 How can I access the program?
To register your interest in Aquatic therapy program, please fill out the form below:
Aquatic Therapy
To learn more and to register your interest, please contact the intake team on 8379 6976 or email intake@autismsa.org.au.
Autism SA is accredited and registered as a provider through the National Disability Insurance Agency (NDIA). This means that you can pay for services at Autism SA with your NDIS funding, or you may pay yourself, through fee for service.

Related topics
You may be interested in the following articles