Working at Autism SA is about making a difference
Regardless of the part of the organisation in which they work, staff at Autism SA are committed to making a difference to the lives of people on the autism spectrum of all ages, and to living our vision, mission and values:

Our

Vision

Each person on the autism spectrum lives the life they choose in an inclusive society

Our

Mission

Is to be the first choice for individuals on the autism spectrum, supporting them to turn their potential into reality

Our

Values

We care about People
We have Integrity and Honesty
We Work Together
We are Innovative and Problem Solve
We provide Dignity and Respect
We have Ambition
We harness Heart
Working at Autism SA
Autism SA has a strong and rich history of being a recognised leader in providing specialised services to individuals on the autism spectrum, their families and the broader community. Read more about Autism SA's history
We strongly believe in a person-centered approach that puts the individual at the forefront of everything we do.
With the opportunities created by the NDIS, which is the biggest social reform for the disability sector in Australia, Autism SA is further embracing the opportunity for new, different and innovative ways of providing responsive and adaptable autism support services.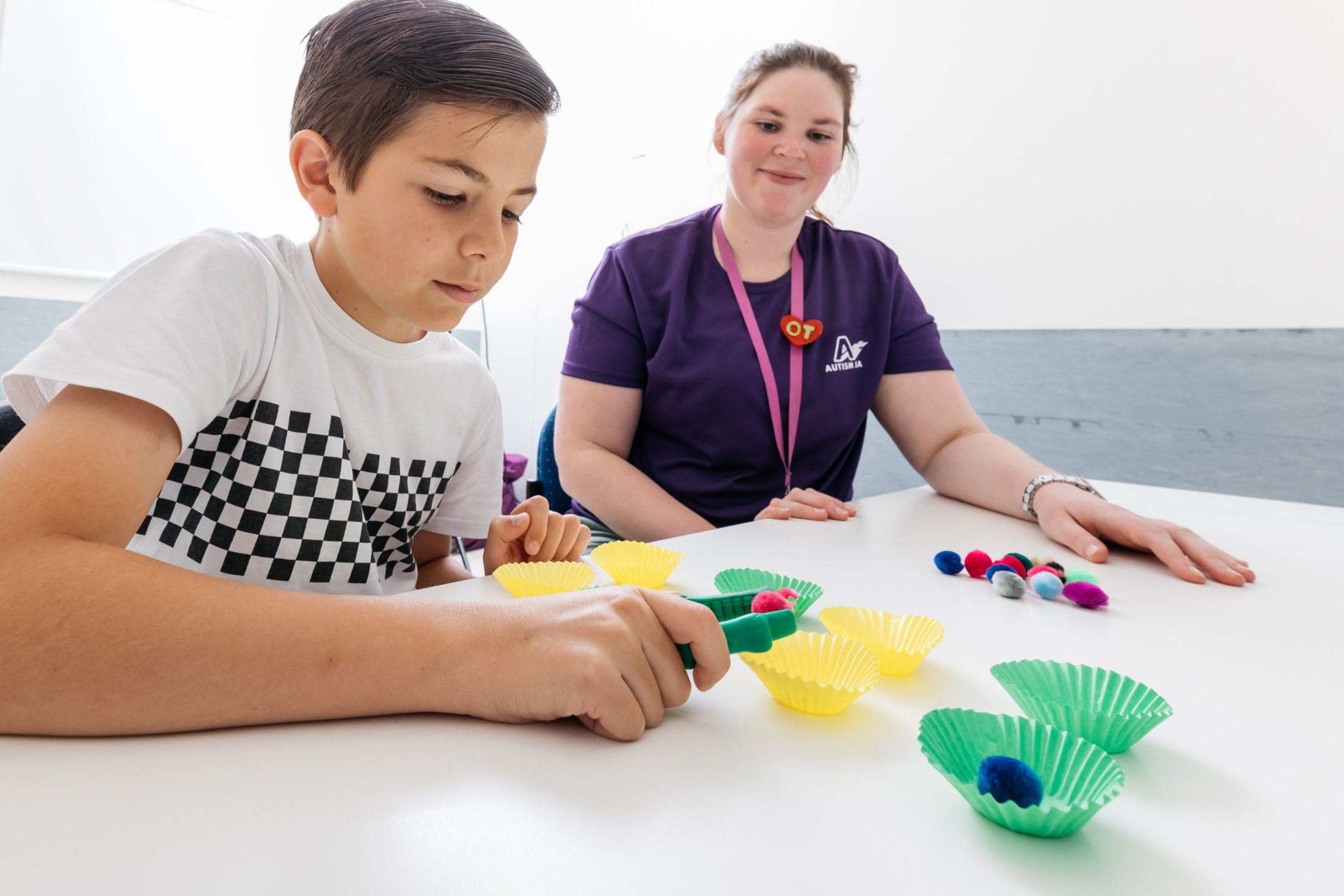 Why work at Autism SA?
Autism SA is committed to ensuring and celebrating diversity in our workforce, and our staff benefits from working in a supportive and collaborative team culture. At the same time, you will be making a difference to the lives of individuals on the autism spectrum, their families and the broader community.
There are regular opportunities for professional development through training, workshops and further study. Staff contributions to the work of the organisation and the autism community are acknowledged and celebrated through awards events and other forms of recognition.
With a wide range of divisions and services, there is room for you to grow and expand your career with Autism SA.
We provide flexible working conditions to ensure staff can contribute to our community in ways that make the best use of their knowledge, experience and skills. This means that we can offer a range of full-time, part-time and casual roles, as well as fixed-term contract positions so that staff can better manage their lifestyle needs.
In addition to our offices at Tonsley and Elizabeth, there are opportunities to work at locations across metropolitan Adelaide.
Attractive staff benefits are available under Autism SA's current Enterprise Agreement, including salary packaging.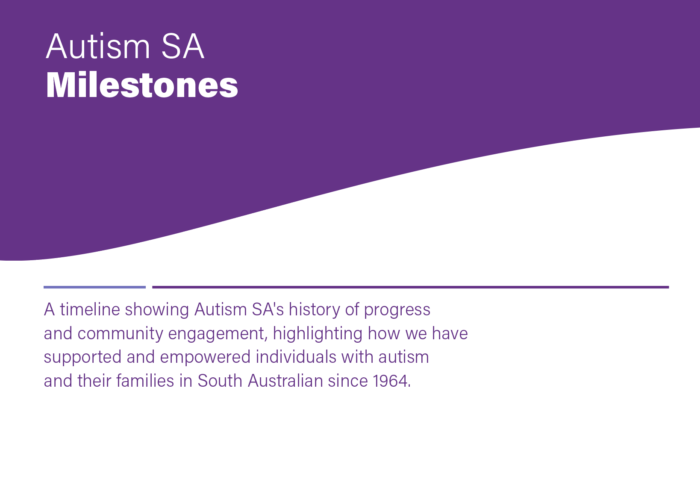 How do I apply to work at Autism SA?
Autism SA vacant positions (paid and voluntary) are listed here. However, if there are no current vacancies that align with your experience, training or skill set, please contact Autism SA Human Resources at hr@autismsa.org.au.
All appointments are subject to satisfactory child and disability-related checks (facilitated through DHS) and criminal history assessments.
View current positions
Application Instructions
To apply, click on any of the positions that you are interested in on the Jobs at Autism SA page. Information regarding the job, including the specific role, qualifications, experience, location, etc., will be detailed. Contact details are provided if you require further information about the position.
You will be invited to complete an online application form (or an expression of interest), along with a cover letter and resume. You will also be asked to attach any certificates or licences that will assist us in assessing your suitability for the role. As part of the recruitment process, expect to complete skills, attitude and cultural fit survey.
Receipt of your completed application will be acknowledged, and you will be advised as to any next steps that may be required.