Autism Community
Autism SA's vision is for each person on the autism spectrum to live the life they choose in an inclusive society. Alongside our range of supports and services, we drive a number of initiatives to support our vision. You can read more about these initiatives below.
Adelaide Fringe 2023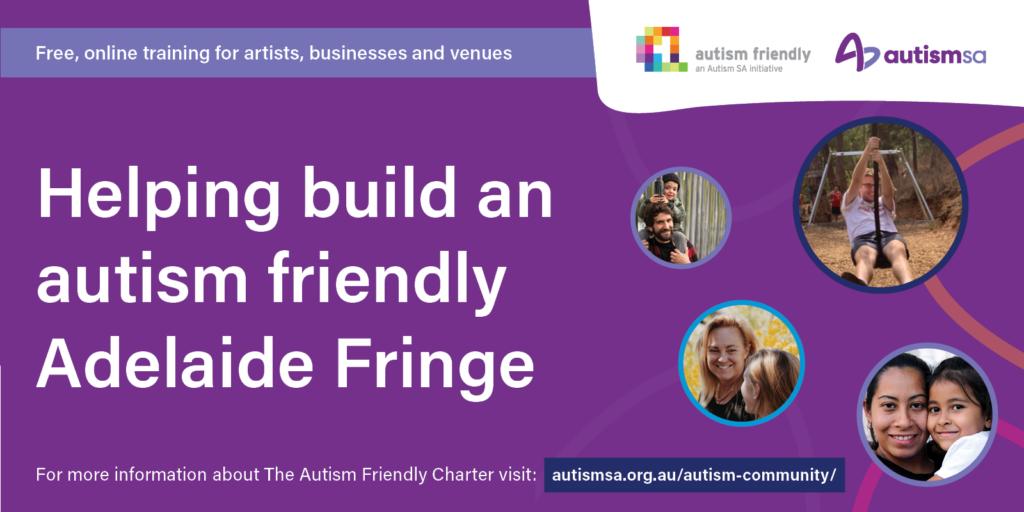 Autism SA is an Accessibility Partner for the Adelaide Fringe for a second year in a row!
As part of this, we welcome all artists and venues to participate in free online Autism Friendly training. Once this training is complete, there is also opportunity for venues or shows to be listed on the free Autism Friendly Charter Business Directory.
If you are a Fringe venue or artist, click the button below to get started with your free training.
Visit the Autism Friendly Charter website
Advocacy
Australian Autism Alliance
Autism SA is a member of the Australian Autism Alliance – a diverse national network of key autism organisations that works to influence and inform, educate and engage, connect and collaborate. You can learn more about this on the Alliance website.
Visit the Autism Alliance website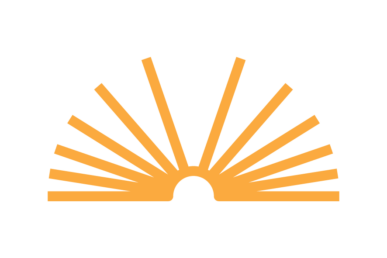 The Spectrum
The Spectrum is a free online resource that helps to answer questions about autism, and explains many facts and common misconceptions around diagnosis, communication, emotions and more.
The resource is developed and maintained by Autism SA.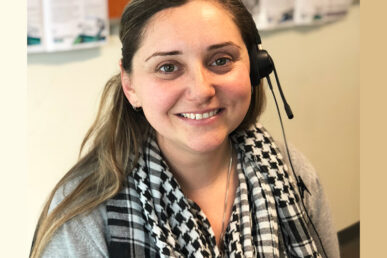 Autism SA Infoline
The Infoline is a free information line which provides expert non-clinical information on a range of topics surrounding autism – ranging from diagnosis to appropriate supports and pathways. The Infoline is open from 9am-4 pm Monday to Friday.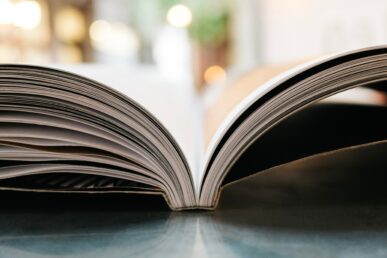 Autism SA Library
Physical and digital resources, such as books and DVDs, can be borrowed through Autism SA.
Library items that are available through Autism SA can be searched online here. To loan or reserve items, please email our Pathways Consultants at mypathways@autismsa.org.au, or call on 1300 288 476, between 9am-4pm Monday to Friday.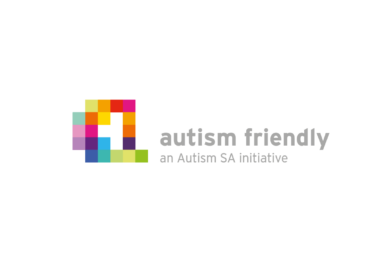 Autism Friendly Charter
The Autism Friendly Charter is a free online learning platform and inclusive business directory that was developed in partnership with individuals on the autism spectrum and their families to assist businesses, organisations and venues to build understanding, awareness, inclusivity and capacity of the autism spectrum.
Early Days Workshops
Early Days is a series of free workshops for parents, grandparents, families and carers of early years children aged between 0 and 6 years.
Our workshops are designed to promote the development of young children who are on the autism spectrum or who are undertaking the diagnostic assessment process.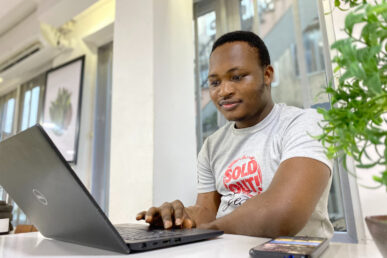 Research
Autism SA is committed to supporting research into autism that supports the growth of professional and community understanding. We provide opportunities for people on the autism spectrum and their families to participate in research and make their own contribution to the growing body of research in Australia.
Supporting inclusive spaces with City of Marion
Hendrie Street Reserve Inclusive Playground

We are so pleased to announce an accessibility project with the City of Marion. Click the button to learn more about this project, and how you can use the communication and visual boards when visiting Hendrie Street Reserve.

Learn how to use the communication boards
Support Groups
Autism SA maintains a register of support groups. These groups can be supportive, informative, and fun, giving you the opportunity for networking, find emotional support and a safe place to talk or listen. They can promote hope, empowerment, and strive to break down the barriers.
Please note these groups are not facilitated by Autism SA.
View the Support Group Register