Governance
The Board of Autism SA accepts overall responsibility for the corporate governance of the organisation and is committed to ensuring that the principles of good governance are implemented with integrity.
2021/22
Autism SA Annual Report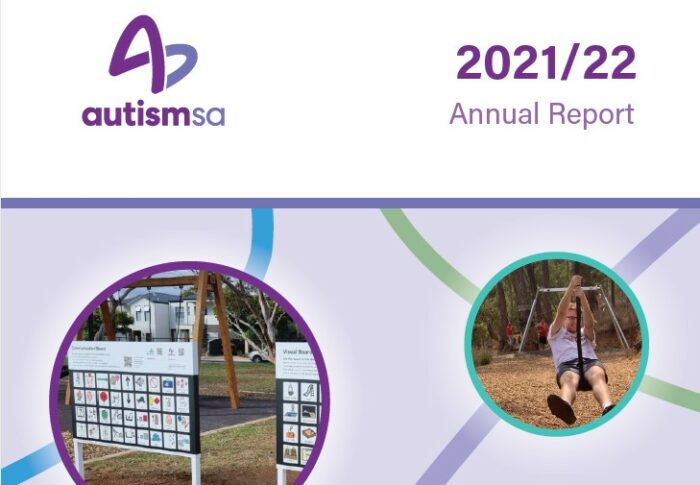 Board Members 2021/22
The below table outlines Autism SA Board Members as per the 2021/22 Annual Report and will be updated upon the release of the 2022/23 report. To view current Board Members, please visit the 'Meet the CEO & Board Members' page.
Name
Qualifications
Position
Appointments
Dates
Committees
Attendances at meetings

Richard Price

B.Sc (Tech) Electronics, GAICD

Board Appointed Director, Board Chair

Re-appointed Chair

24/11/2021

Finance & Risk Committee

9 Board meetings + AGM
7 Finance & Risk Committee meetings

Mark Morelli

B. Economics, Grad. Diploma of Accounting, Grad. Diploma of Property, MBA, GAICD, CA

Board Appointed Director and Chair of the Finance & Risk Committee

Board Appointed Director and Chair of the Finance & Risk Committee

24/11/2021

Finance & Risk Committee

10 Board Meetings & AGM
10 Finance & Risk Committee meetings

Dianne Rogowski

Board Appointed Director

Board Appointed Director

Finance & Risk Committee

12 Board meetings
9 Finance & Risk Committee meetings

Troy Mohler

B.Com, MBA, GAICD

Client Representative Director – elected

Board Appointed Director

Re-elected

24/11/2021

Finance & Risk Committee

11 Board meetings + AGM
9 Finance & Risk Committee meetings

Jenny Karavolos

B.Acc, CPA, MBA (Brooke Scholar), AIPM, GAICD

Company Secretary

Re-appointed

Resigned

24/11/2022

19/04/2022

Finance & Risk Committee

10 Board meetings + AGM
8 Finance & Risk Committee meetings

Heath Colebatch

Client Representative Director – elected

Board Appointed Director

Client Representative Director – elected

Client Representative Director – resigned

Board Appointed Director

09/12/2022

18/11/2021

18/11/2021

Finance and Risk Committee

10 Board meetings + AGM

9 Finance and Risk Committee meetings

Stuart Matthews

MAICD

Client Representative Director – elected

Appointed

5/10/2021

Finance & Risk Committee

6 Board Meetings & AGM

4 Finance & Risk Committee Meetings

Matoula Makris

B. Arts, Dip in Languages, B. Law (Hons), LLM

Board Appointed Director

Appointed

09/02/2022

Finance & Risk Committee

4 Board Meetings & AGM

3 Finance & Risk Committee Meetings

Merrin Nancarrow

B. Comm Chartered Accountant

Company Secretary

Appointed

Resigned

20/04/2022

22/08/2022

Finance & Risk Committee

3 Board Meetings & AGM

2 Finance & Risk Committee Meetings (attendance record for Company Secretary capacity)