Age Groups, Days & Times

6-17 years

Saturday during school terms

18+ years

Locations

Your Host / Coordinator

Autism SA

Funding Options

NDIS Funding

Fee for service
What is Art Steps?
Art Steps is an Autism SA arts program, developed by local artists, for people on the autism spectrum.
Each term has a different theme, focusing on developing creative skills which grow as we work on projects as individuals and as a group.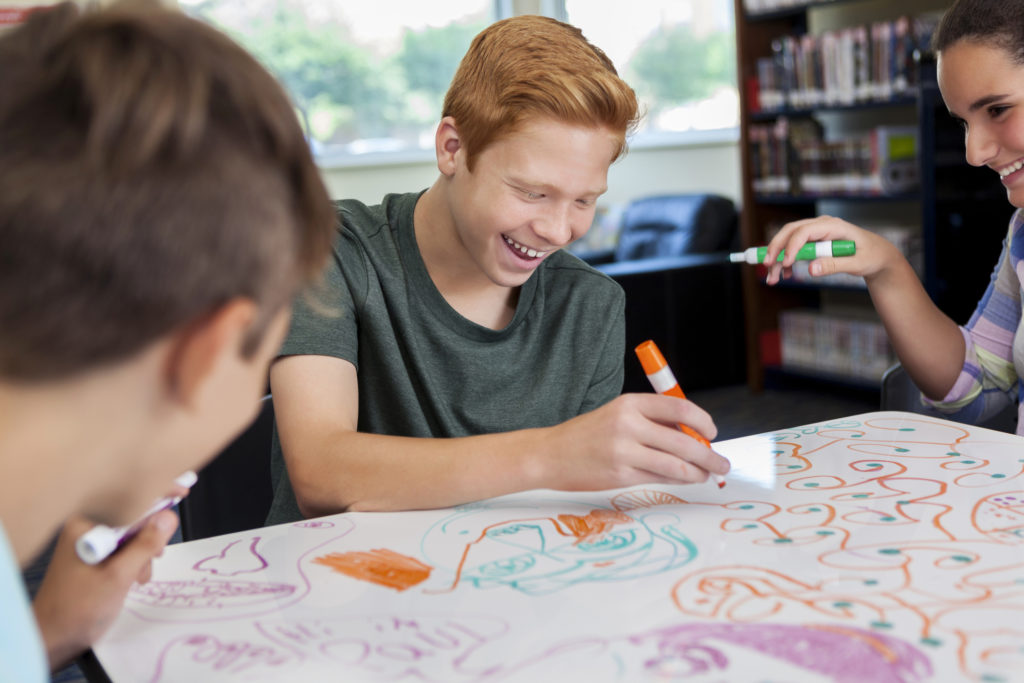 Art Steps enables you to build confidence and develop your social skills in a friendly and fun group setting.
How can I benefit from joining the program?
Do you have subjects or ideas that you are passionate about and want to explore creatively? Are you looking for an artistic platform to express these ideas? Do you want to learn more about art and creativity in a friendly, supportive group environment?
If you answered yes to any or all of these questions, then Art Steps is for you.
As well as providing support to develop and grow your art and creative skills, the program helps you to build confidence and develop your social skills. The creative workshops give you an opportunity to share ideas and learn more about how to respect, encourage and work alongside others in a supportive, safe space.
How can I access the program?
To register your interest in our Art Steps program, please complete the Expression of Interest – Groups Programs form below, selecting Art Steps in the options.
Expression of Interest – Group Programs
For more information about supports and services at Autism SA, please contact My Pathways on 1300 288 476 or mypathways@autismsa.org.au.
Autism SA is accredited and registered as a provider through the National Disability Insurance Agency (NDIA). This means that you can pay for services at Autism SA with your NDIS funding, or you may pay yourself, through fee for service.

Related topics
You may be interested in the following articles