Support Coordination and Specialist Support Coordination
Support Coordinators and Specialist Support Coordinators work with individuals on the autism spectrum and their families at all life stages.
They provide unbiased services which aim to support individuals and their families to navigate the NDIS, access services and support, and to manage challenges and crises.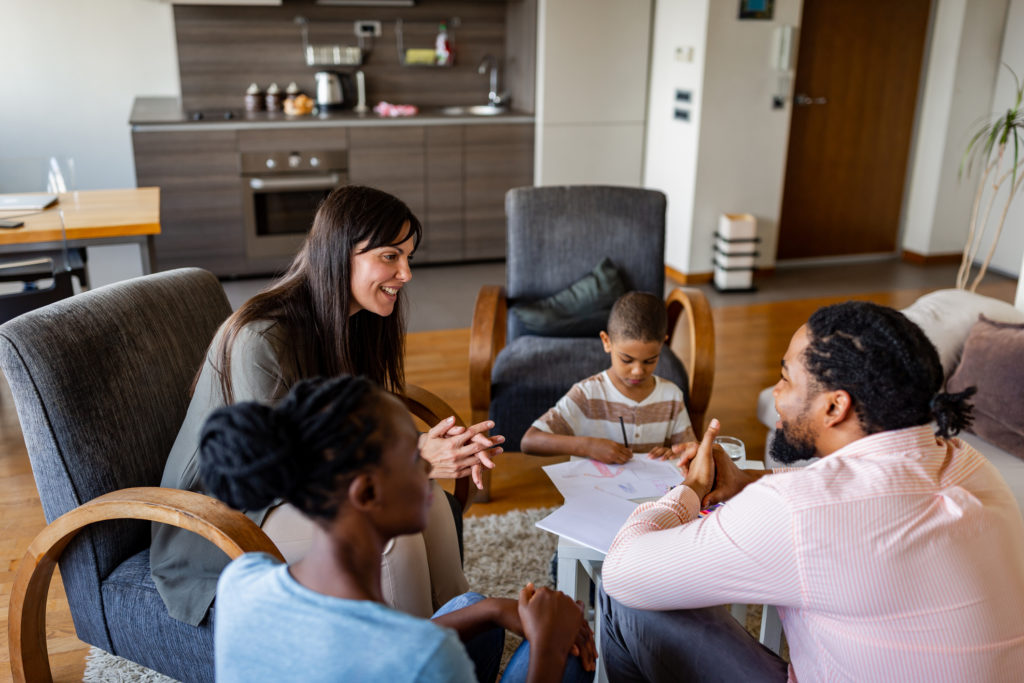 Support Coordination for individuals on the autism spectrum
Support Coordinators assist individuals on the autism spectrum and their families to form formal and informal support networks, access both funded and mainstream supports, and build the capacity to manage their supports independently.
Participants and support coordinators work together to understand the NDIS funding that is available and what can be expected from support services. Coordinators also provide support in managing points of crisis and assist families through these times whilst helping to build their resilience.
Specialist Support Coordinators likewise provide support to help families build support networks and manage points of crisis, while also addressing and helping to remove any barriers to accessing relevant support.
What does a Support Coordinator do?
We work closely with autistic individuals and their families to help you achieve your goals and get the most out of your NDIS plan. Our Support Coordinators can help you: 
Support you through all types of NDIS review processes, including end of plan reviews and required reviews if your circumstances change, to ensure that you have access to the funding that you need to reach your goals.
C

reate personali

s

ed support plans based on

your

unique needs, preferences, and goals.

Understand and navigat

e

the NDIS, including eligibility, funding, and available services.

Connect you with a range of service providers, including healthcare providers, therapists

,

educational programs, vocational training, and recreational activities.

Match you with suitable service providers based on your goals and preferences.
Champion and communicate your preferences to service providers, ensuring a person-centred approach

that gets the most out of the services you access. 

Build you

r

skills and confidence in communication, self-care, social interactions, and independent living skills.

Set achievable

goals

in areas of your interest.

In times of crisis or heightened stress

o

ur support coordinators

can connect you

to appropriate resources and services.

Help manage you NDIS funding to ensure it is used appropriately and

to best suit your goals.
Access to Autism SA Support Coordination Services
For more information about supports and services at Autism SA, please contact My Pathways on 1300 288 476 or mypathways@autismsa.org.au.
Autism SA is accredited and registered as a provider through the National Disability Insurance Agency (NDIA). This means that you can pay for services at Autism SA with your NDIS funding, or you may pay yourself, through fee for service.