Hendrie Street Reserve Inclusive Playground
Autism SA is proud to partner with City of Marion to deliver inclusive playground signs, known as 'communication boards'.
Hendrie Street Reserve, the first accessible playground in the region, is designed to ensure all visitors get the most out of their experience.
Using the Hendrie Street communication boards
The communication boards can be used to share what you can see, give your opinions, or talk about what you want to do.
They give you an opportunity to share with others what play equipment you want to visit.
How to use the communication boards
Say the words as you point to the symbols
Encourage someone to use it, by using it yourself
Read aloud, point to the symbols, and wait for a response
Repeat and point to the symbol that you think the person might be telling you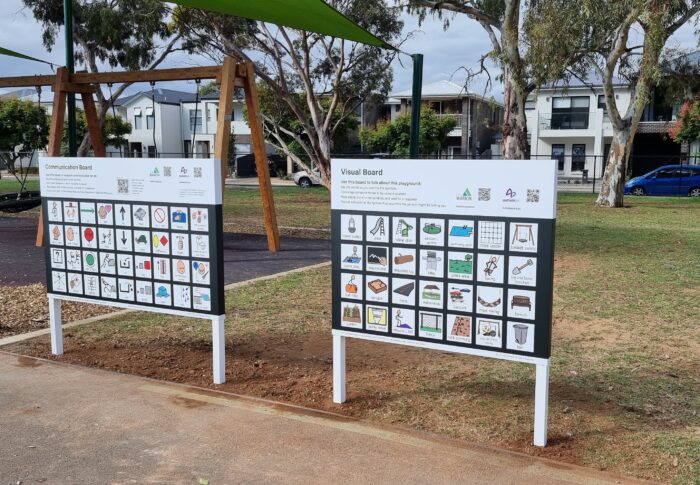 What is AAC (Augmentative and Alternative Communication)?
AAC refers to forms of communication other than speech, and can include a variety of different communication methods that are used in place of, or to enhance, speech.
It can include (but isn't limited to):
Gestures, such as pointing
Key Word Sign
Eye pointing and vocalisations
AAC systems and assistive technologies
Having communication boards available at Hendrie Street Reserve gives our community more independence, choice and control.
If you would like to learn more about AAC and different forms of communication, there are a range of organisations that have educational resources available. You can visit their websites by clicking on the links below: