We are so pleased to announce that Autism SA is an Accessibility Partner for the Adelaide Fringe for a second year in a row!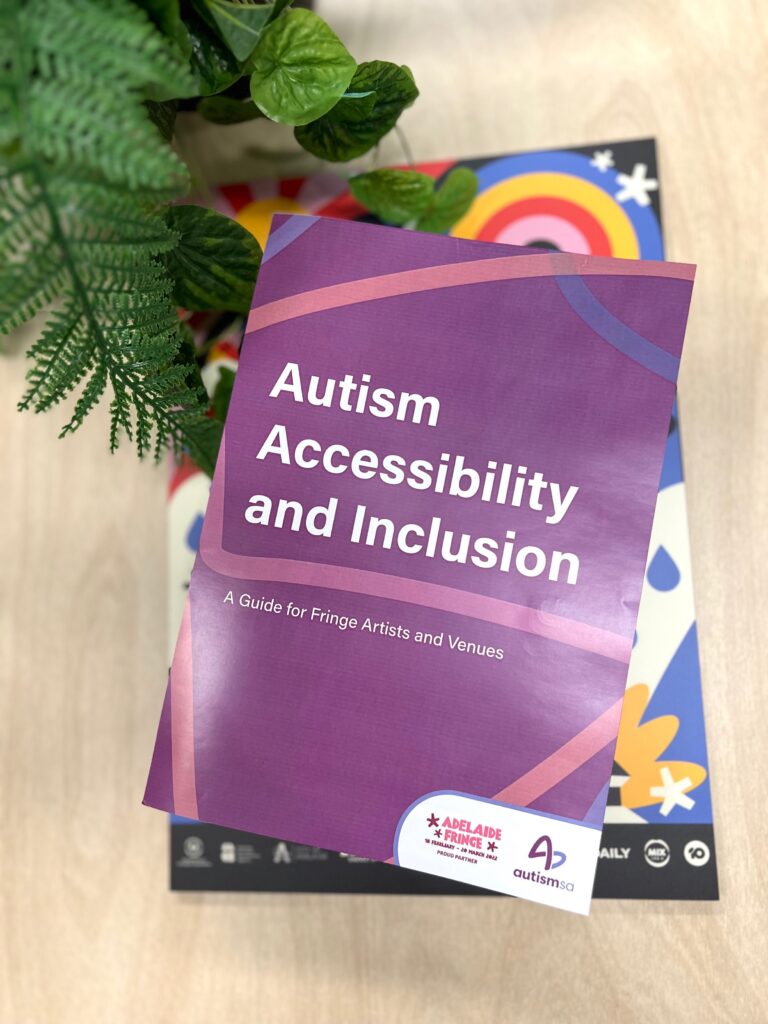 As part of the Adelaide Fringe's commitment to inclusion they have developed a variety of accessibility resources including a large print Access Guide for 2023.
To view these resources along with the guide, click here to visit the accessibility page on The Fringe website.
The Access Guide includes a key filters and key symbols to help you navigate events within the guide. This includes 'tactile tours', 'relaxed performances', 'watch from home' and more filters.
In addition to this, we have created an Autism Accessibility and Inclusion Guide [pictured], made available to artists and venues, helping them to make their performances autism friendly.
We are every excited for the Fringe to begin today, Friday 17 February.
We hope that our partnership helps to support inclusion for all this Adelaide Fringe season.